Jared & Amanda Posted on August 02 2021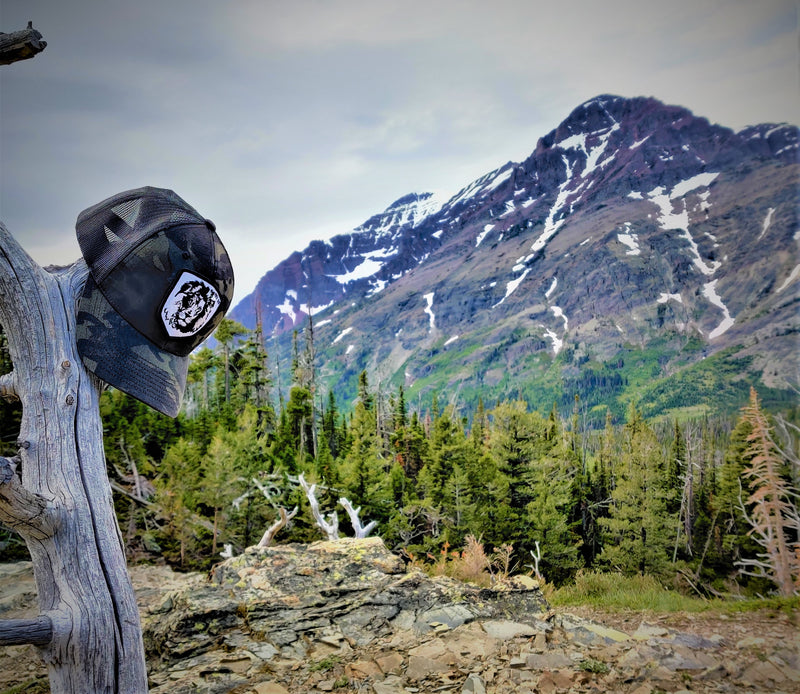 We started making shirts before we started a formal company. We have three young boys for whom we wanted to make shirts for but when competing with cool graphics like Batman, sports and monster trucks, we knew we had to create an image boys would WANT to wear. We also knew we wanted our clothing to represent our faith.

We chose the lion for this reason AND because we believe it all starts with Jesus and the lion is a representation of Him.

The lion is referenced several times in scripture and a common epithet for Jesus is the "Lion and the Lamb". In fact, references to the lion actually bookends the bible as mentioned in both the book of Genesis and Revelation as well as showing up in the middle within some amazing prophesies.

In the book of Genesis we see Jacob call his son's together for a blessing. In doing so, he specifically calls out Judah and sets him apart from the rest saying: "Judah is a lion's cub; from the prey, my son, you have gone up. He stooped down; he crouched as a lion and as a lioness; who dares rouse him? The scepter shall not depart from Judah, nor the ruler's staff from between his feet, until tribute comes to him; and to him shall be the obedience of the peoples." (Genesis 49:9-10)

Judah later becomes the name of one of the tribes of Israel and we hear from prophets that they believe a man from the tribe of Judah named Jessie will have a son David who will be King of Israel and will be an ancestor to Jesus. "there shall come forth a shoot from the stump of Jesse and a branch from his roots shall bear fruit." (Isaiah 11:1) "Behold, the days are coming, declares the Lord, when I will raise up a righteous Branch, and he shall reign as king and deal wisely...And this is the name by which he will be called: 'The Lord is our righteousness" (Jeremiah 23:5-6)

We also hear from a prophet that God will raise one of David's offspring to succeed him and he will build a house for God from which the Lord will establish a throne of his kingdom forever (2 Samuel 7:12-13). Sure enough, David ruled Israel followed by his son Solomon who built an impressive temple and throne during his reign with lions being a focal point: "The throne had six steps, and the throne had a round top, and on each side of the seat were armrests and two lions standing beside the armrests, while twelve lions stood there, one on each end of a step on the six steps. The like of it was never made in any kingdom." (1 Kings 10:19‭-‬20)

All of this detail is important because it was prophesied that the messiah, Jesus, would come from the line of David, and He did! (Matthew 1:1)

Finally at the end of the Bible in Revelation, John tells about his vision of a throne in heaven and the person sitting on the throne holding a sealed scroll but nobody was worthy to open the scroll until an angel told him; "Weep no more; behold, the Lion of the tribe of Judah, the Root of David, has conquered, so that he can open the scroll and its seven seals."(Revelation 5:5) Then John saw a Lamb standing near the throne, a lamb that appears to have been slain who took the scroll and proceeded to open it.
This Lamb was Jesus.
The Lion was Jesus.
And He has conquered sin and death for us all.